The Exersides Refraint Restraint Reduction System is just what the doctor ordered–or what the Therapist & Nurse ordered! 
With 3 LEVELS you can titrate and minimize restraint SAFELY for EARLIEST MOBILIZATION & CMS COMPLIANCE. Click below for a Cost Reduction/Cost-Savings Analysis (CSA) for your committees – Be a Catalyst!!
Advocate for your patients: Significantly improve your impact with the Exersides® Refraint® – allow sedation minimization & SAFE at-will Active Range of Motion/AROM all while you're tending to other duties! Prevent Delirium & Post-Intensive Care Syndrome (PICS) as you reduce agitation and immobility complications.
Healthy Design was founded by ICU staff for ICU staff. We train/educate your team in Culture Change FREE with each order!
Bonus! Click 2nd image below for a Sneak Peek of:
     1. ExerGames for Exersides® – Therapy Video Games for intubated patients
     2. DelTrain™VR – Virtual Reality Delirium immersion experience and training
Contact Info: Marie Pavini, MD, FCCM, FCCP, President, (802)-821-1002, marie@exersides.com
Website: www.exersides.com/ICU-Rehab-Virtual-Conference
Click below images for more information: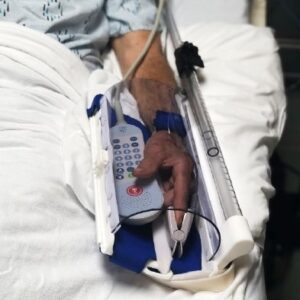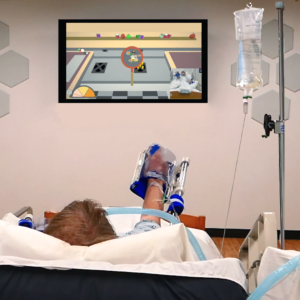 To receive more information via email, please complete the form below.
Exhibitor Passport Game Card Code: Q