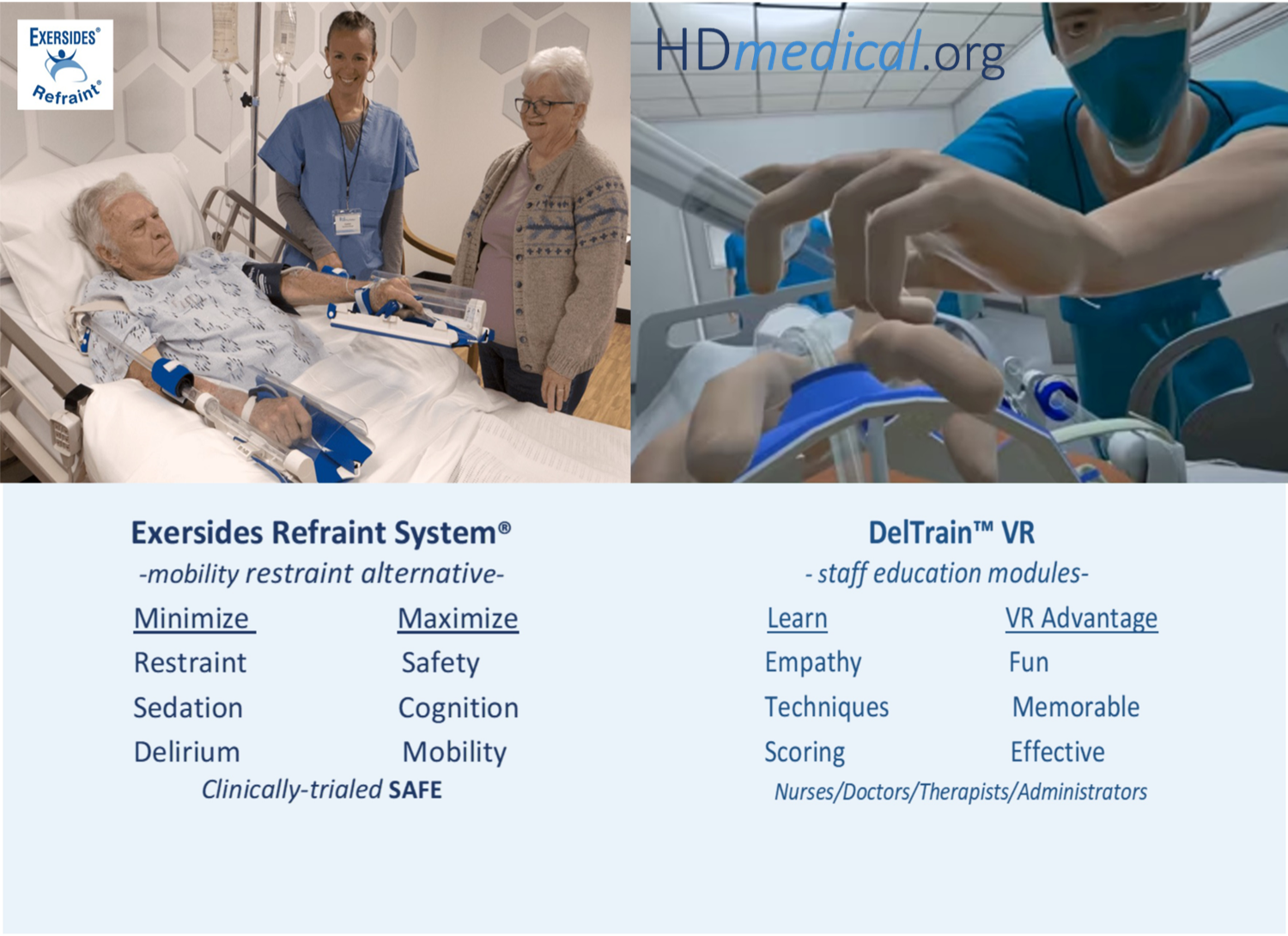 Exersides Refraint Adult & Pedi Patient Mobility Restraint Alternative
SAFELY allow patients to self-mobilize and enjoy freedom in bed while staff tend to other duties.
Reduce restraint and sedation – 2 of the main independent risk factors for delirium!
Meet CMS 'Least Restrictive Intervention' mandate with titratable bed straps.
Educate staff with Adult & Pedi DelTrain™ VR ICU Delirium apps
Experience delirium as you enter the body of an intubated patient.
Learn to evaluate and prevent delirium as you interact with virtual patients.
Get contact hours as you learn through empathy and memorable scenarios.
"It is an image that I cannot erase from my mind."
"I know what delirium is but this took it to a new level of understanding."
"I am not sure how to share how important my experience with the VR goggles was, because it felt so real and it provided me the ability to connect differently…"
"It was so real."
                                                                   – Jennifer Moyes DNP, RN |Critical Care Services Director Nursing
Learn More
Contact Info: Hello@HDmedical.org or call 802.821.1002
Click below images for more info: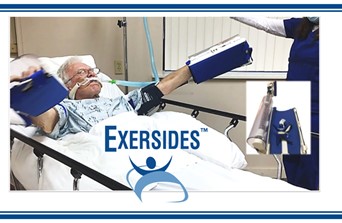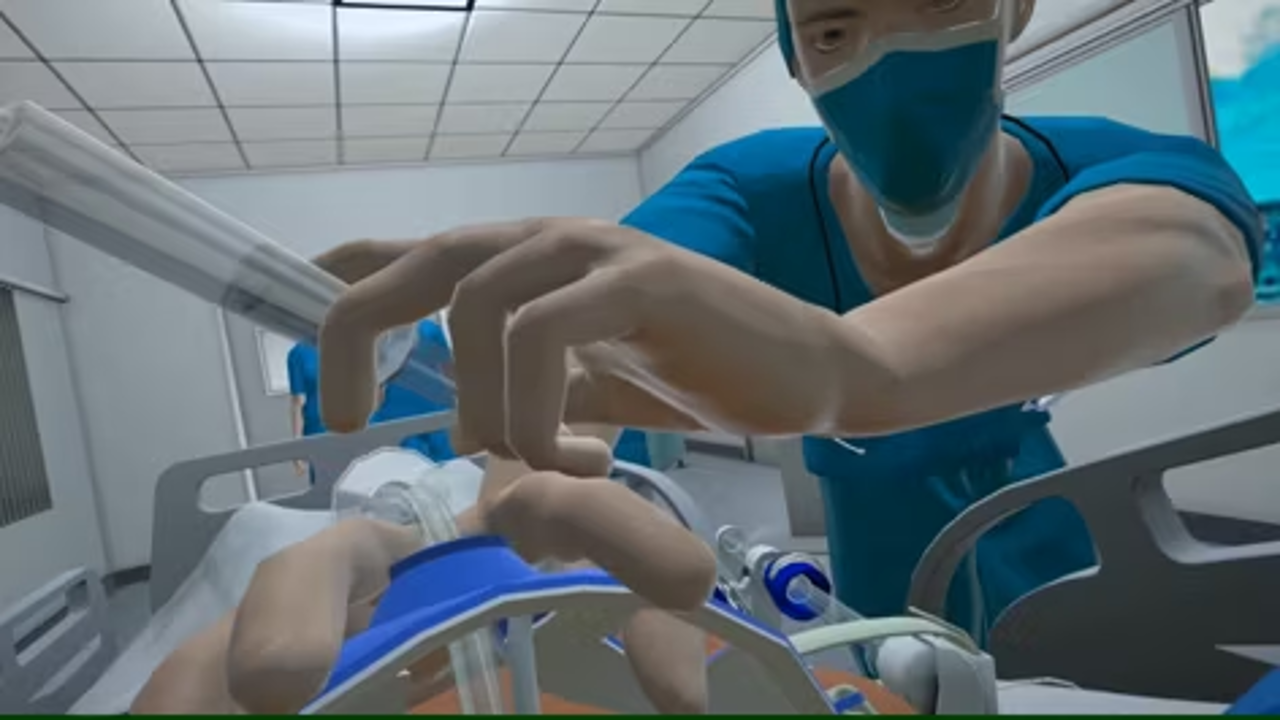 To receive more information via email, please complete the form below.
Exhibitor Passport Game Card Code: A